International Adoptions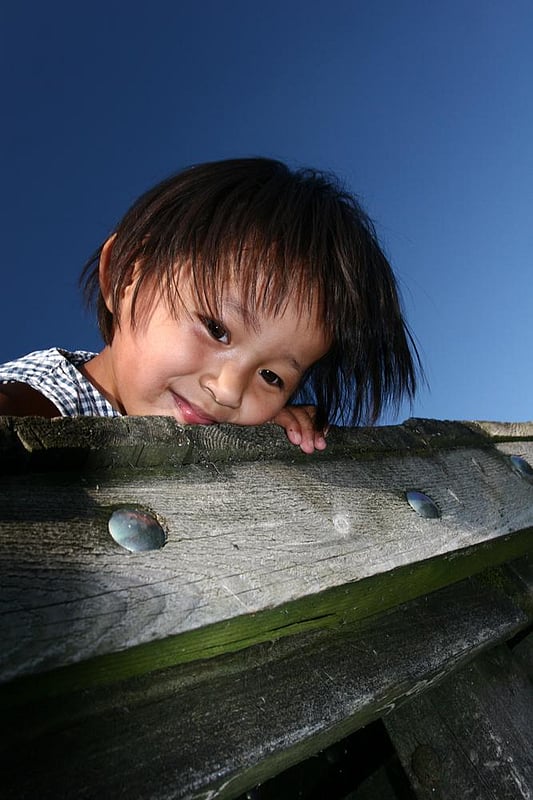 If you're preparing for an international adoption, you're probably knee-deep in paperwork, waiting to be matched, or scheduling a flight for China, Russia, India, or another country to meet your new son or daughter for the first time. With all the excitement, medical tests for your child after you return home may be the last thing on your mind.
But once you get home, it should be high on your list of priorities, experts say. Although there's been a boom in the number of children adopted abroad, many physicians -- particularly in regions in the United States where immigration is uncommon -- may be unaware of the tests they need, according to Dr. Laurie Miller, currently a pediatrician at the Pratt Medical Center in Boston.
"Despite extensive evidence to the contrary, some physicians think that testing is unnecessary in children who appear to be healthy," she wrote in the New England Journal of Medicine. "Some physicians assume that immigrant children, including adoptees, have already been screened in their countries of origin in order to receive a travel visa."
Since few adoptive parents have a complete history of their child's health, getting their children tested after they come to the U.S. will help ensure they're getting the best start.
Detecting hidden illnesses
When Ann Hillen and her husband adopted from Russia, they knew an evaluation might turn up some hidden problems.
It did. A pediatrician in Palo Alto, California, found that 22-month-old Scott had giardia, an intestinal parasite. It vanished after the toddler was treated with metronidazole (Flagyl) for five days. Melina, adopted when she was nearly 3, was severely anemic. She also had rickets, a vitamin D deficiency in the blood, from inadequate calcium and sunlight. She bounced back in six months with a combination of good nutrition and iron supplements. Today, both children are thriving.
Before she and her husband adopted two infant girls from China in 2000 and 2003, San Francisco resident Linda Jue worried about HIV, hepatitis, and developmental issues, among other things. But Jue knew that children adopted from China, particularly from the orphanages that international agencies deal with, tend to be healthier than those from some other countries.
According to Jue, these orphanages "are much more savvy about taking care of the children, and they also know they can't adopt the children out unless they conform to certain minimum standards."
Both girls sailed through their medical exams when they came home. Katy, now 11, and Claire, 9, are healthy and happy.
"The good news is the vast majority of children do well," says Hillen, who served several years as the director of international adoption for ACCEPT, an adoption agency in Los Altos, California, that has since closed. "The younger the child, the less risk for all medical issues -- physical and emotional."
When should my child get evaluated?
Nancy Curtis, MD, the medical director of Children's Hospital International Adoption Clinic in Oakland, California, recommends that children see a doctor two weeks after arriving home. Some doctors want to see newly adopted children sooner, but Curtis has her reasons. The child no longer has jet lag and is on a regular eating and sleeping schedule.
"This gives parents the chance to assess their child's settling-in process and present a picture of how well the child is adapting to her new family, especially in terms of attachment," she says.
Curtis has seen more than 200 internationally adopted children in her clinic. There, children are typically tested to make sure they are on the right track, not because they're seriously ill, says Curtis. Even if they have conditions they contracted abroad, she says, they can be treated. If your child has any symptoms upon his arrival, such as diarrhea or a fever, don't wait -- see a doctor immediately.
Should I choose a doctor before the adoption?
It's a great idea to line up a doctor before you travel to pick up your baby or child, experts say. A pre-adoption consultation or "get acquainted" meeting can be especially helpful. The doctor can advise you about what vaccinations you and your partner may need before traveling, recommend useful medical items to bring with you, and provide other guidance. If you're working, it's also important to fill out forms for your child's insurance as soon as you return. Many employers have a short window for getting in the forms, and if you miss it, you may have to wait months or even a year to get her insured.
What kind of doctor should my child have?
You may be able to find a family doctor or pediatrician who specializes in what is now known as adoption medicine. He or she can evaluate a child's medical records before the child comes home, giving parents a realistic view of what to expect. In some cases, depending on your child's home country, an experienced doctor may know whether your child should be tested for certain illnesses. A study of 452 adoptees from China published in the journal Pediatrics, for example, showed that 14 percent had higher-than-normal lead levels.
But medical problems for international adoptees run the gamut from developmental issues, tuberculosis (TB), and hepatitis to genetic problems and neurological difficulties.
An experienced doctor is "good at recognizing the limits of normal," explains Curtis. Unless a general doctor sees children from orphanages or group homes regularly, he or she may misdiagnose a child's condition as being abnormal, Curtis says. Growth rates for internationally adopted children, for example, may not be the same as for most U.S. children.
"You wouldn't expect a baby raised in an orphanage to have the exact same growth patterns and motor skills as a baby raised in a family," she says.
What medical tests should I make sure my child receives when we return home?
Regardless of what country you adopt from, doctors agree that internationally adopted children should get a specific set of tests.
"The differences between countries are not so well drawn that they can be relied upon to guide screening," says Curtis. "When you start getting selective is when you miss [detecting illnesses or conditions]. You should be thorough with each child."
Your adoption agency should give you any medical records for your child prior to adoption. This includes any exams, screenings, and vaccinations against diseases, such as diphtheria and tetanus. Curtis believes in repeating immunizations in the U.S. if the child is younger than 1 because antibody tests are less reliable at that age.
"We'd rather be safe than sorry and repeat the screens using our own labs," she says.
If your child is older than 1, antibody tests should be run to determine if he or she has been successfully immunized. However, if the vaccination records are incomplete or unsatisfactory, repeating the vaccinations may be the safest choice. It will also satisfy school requirements for immunizations.
The laboratory tests your doctor should perform include:
Complete blood count (CBC) and hemoglobin electrophoresis (a test for different types of hemoglobins in the blood). If your child appears anemic, also test for anemia.
Urinalysis to check kidney function. However, some doctors, including Curtis, say that the urinalysis test is not very sensitive or specific and can generate a lot of false positives.
Hepatitis B panel -- including Hepatitis B surface antigen (HbsAg), Hepatitis B core antibody (anti-HBc or HbcAb), and Hepatitis B surface antibody (Anti-HBs or HbsAb). Repeat the test again in six months.
Your doctor should also check for hepatitis A antibody (Hep A IgG), since you can avoid immunizations if they have already been exposed. Repeat tests again in six months.
Hepatitis C antibody. Repeat test again in six months.
HIV testing. HIV-1 and HIV-2 testing by ELISA or PCR or culture, in all children.
Syphilis tests (RPR or VDRL).
Stool sample to test for ova and parasites (three samples taken 48 hours apart) and another stool sample to test for the giardia antigen (an intestinal parasite). If your child has diarrhea or other symptoms, a stool culture is needed to test for bacteria.
TB test. Mantoux (PPD) needle prick intradermal test. Do not get the multiple-puncture tine test, which is less sensitive. There are newer tests for TB, so talk to your doctor about whether your child needs them.
In many foreign countries, children are given a BCG vaccine for tuberculosis. Because the BCG vaccine is not very effective and because tuberculosis in some countries is very common, it may be difficult for your doctors to determine whether a positive TB skin test is due to the vaccine or to a true exposure to tuberculosis.
For this reason, the CDC recommends that physicians err on the safe side and assume that any positive test for TB is due to TB exposure, even if there is a history of having had BCG. If the test is negative, it should be repeated again in six months to be sure that no recent exposures to tuberculosis are missed.
Thyroid tests. Free T4/TSH to check thyroid hormone levels.
Vitamin D levels. To rule out vitamin deficiency and rickets.
Routine blood chemistry tests. These should include alkaline phosphatase, calcium and phosphate level for rickets and other bone diseases, liver inflammation, and liver disease.
Blood lead levels. Any abnormal tests should be closely followed up.
Your doctor should also check skin and hair for scabies and lice.
Additional tests that are recommended:
Hearing and vision
Neonatal metabolic screening. Each state has different screening requirements to be performed on newborns, says Curtis. If your child is less than 1-year-old, a metabolic screening can be done and sent to a state lab just as if your child were a newborn. If your child is older than a year, he or she should have a serum qualitative amino acid screen as well as hemoglobin electrophoresis, which every newborn child should have, whether adopted or not.
G6PD deficiency screening. G6PD is a red blood cell enzyme. Without the enzyme, it's harder to break down sulfa-based drugs, aspirin, and certain foods. Although this test is not routine for most American-born children, this enzyme deficiency is common in Asia, Africa, and the Mediterranean. The lack of it may cause anemia.
Fetal alcohol syndrome evaluation. When a mother drinks alcohol during pregnancy, a child may develop physical and psychological symptoms including growth deficiencies, skeletal deformities, facial abnormalities, poor coordination, hyperactive behavior, learning disabilities, and a low IQ. This is a difficult condition to diagnose, however, even by experienced doctors.
What kind of growth and developmental tests should my child get?
Your child should be examined to make sure his or her development is on track, including height, weight, learning, behavior, and emotional bonding and attachment.
Make sure your child has a formal developmental screening by a trained professional, Curtis says. There is no accurate test that measures development specifically for internationally adopted children, so getting an experienced doctor is important. She recommends that a child see a developmental neuropsychologist or a developmental pediatrician. Talk to your doctor about when to schedule a visit.
Research and statistics show that the overwhelming majority of children adopted from foreign countries adapt well to their new surroundings -- in fact, they often have fewer behavioral problems than domestically adopted children.
"We want to reduce the risks in any way we can that the child won't attach [to his or her family]," Curtis says. The ability to bond "has the most impact on the child's happiness and health -- most everything else we can fix. In the long term, this is much more difficult to change than whether they have TB or giardia."
In the end, the most important thing to test is to make sure that children get the best start in their new life, even if it begins with a few bumps.
"If they weren't basically strong and healthy they wouldn't survive many of these environments," adds Curtis. "Most children are so resilient they will do well. They're very adaptable little beings."
References
Interview with Nancy Curtis, MD, medical director, International Adoption Clinic, Children's Hospital and Research Center, Oakland, California.
Interview with Ann Hillen, former director of international adoption, ACCEPT, Los Altos, California.
Interview with Linda Jue, an adoptive parent in San Francisco, California.
The International Adoption Health Clinic, Department of Pediatrics, University of Minnesota. Recommended medical tests for internationally adopted children. http://www.peds.umn.edu/iac/
Borchers, Deborah A. MD. Families with Children from China. Medical Testing Recommended for International Adoptees. http://fwcc.org/previous_site/pediatricexam.html
Miller, L.C. et al. Health of Children Adopted From China. Pediatrics. Vol. 105 No. 6 p. e76.
Orphan Doctor. Alcohol Related Disorders and Children Adopted from Abroad. http://www.orphandoctor.com/medical/commondiseases/fas/alcoholrelated.html
Chen, Lin H. MD et al. Preventing Infectious Disease during and after International Adoption: Review. Annals of Internal Medicine, September 2003; Vol. 139, pp. 371-378.
International Adoptions. Center for Disease Control, National Center for Infectious Diseases, Travelers' Health. Updated November 2010. http://www.cdc.gov/immigrantrefugeehealth/adoption/index.html
Health and Developmental Issues of Internationally Adopted Children, OrphanDoctor.com
Post-Adoption Medical Examination. Adoptiondoctors.com. http://www.adoptiondoctors.com/articles/Article/Post-Adoption-MedicalExamination/20
Juffer, F et al, Behavior problems and mental health referrals of international adoptees, JAMA.293:2501-2515.
Related Posts
FRIDAY, Nov. 5, 2021 (HealthDay News) -- Many young Americans with asthma aren't...