General, Abdominal Obesity in Middle Age Tied to Later Frailty Risk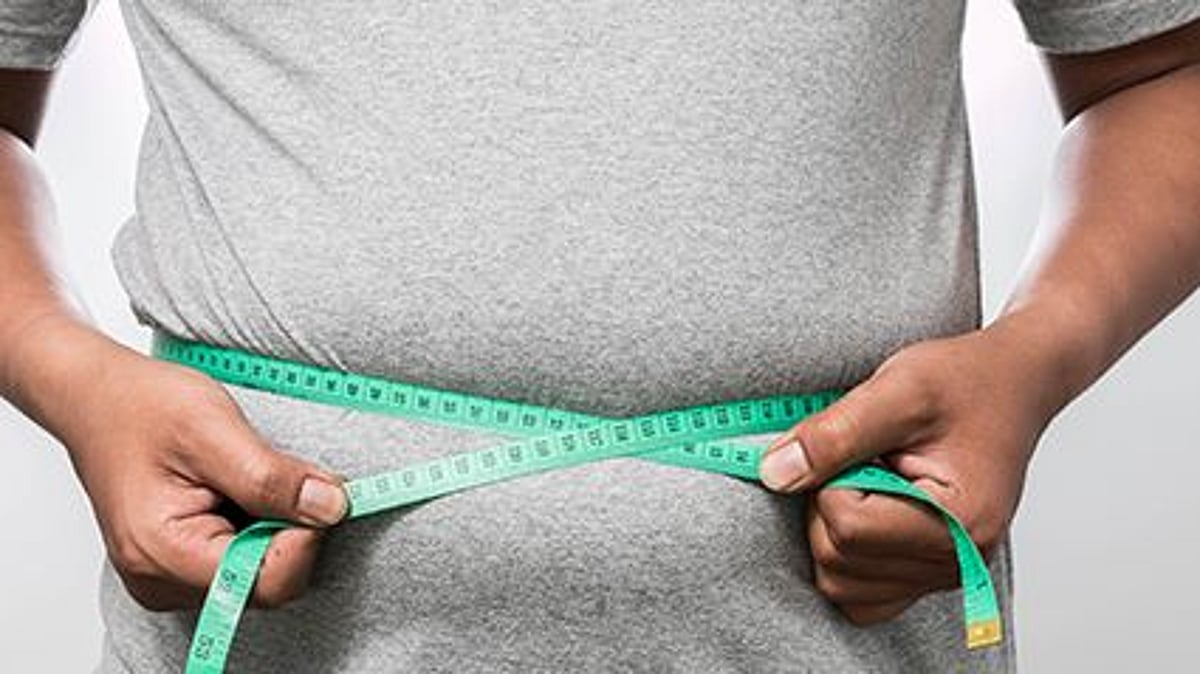 TUESDAY, Jan. 24, 2023 (HealthDay News) -- Both general and abdominal obesity, especially over time during adulthood, is associated with an increased risk for subsequent prefrailty/frailty, according to a study published online Jan. 23 in BMJ Open.
Shreeshti Uchai, M.P.H., from the University of Oslo in Norway, and colleagues examined the association between obesity, assessed using body mass index (BMI) and waist circumference (WC), and prefrailty/frailty among 2,340 women and 2,169 men (aged 45 years or older at baseline and followed for 21 years).
The researchers found that participants with baseline obesity based on BMI were more likely to be prefrail/frail than those with normal BMI (adjusted odds ratio [aOR], 2.41), and similarly, those with high (aOR, 2.14) or moderately high (aOR, 1.57) baseline WC were more likely to be prefrail/frail than those with normal WC. There were no significantly increased odds for prefrailty/frailty among those with normal BMI at baseline but moderately high or high WC or overweight with normal WC. Having both obesity and moderately high or high WC was associated with increased odds of prefrailty/frailty. Furthermore, those in "overweight to obesity" or "increasing obesity" trajectories had higher odds of prefrailty/frailty than those with stable normal BMI, as did those with high versus stable normal WC throughout follow-up.
"Maintaining normal BMI and WC throughout adult life is important," the authors write.
Related Posts
A theme park may seem like the most family-friendly vacation destination, but...