Wheelchair Users Have Worse Outcomes After Shoulder Arthroplasty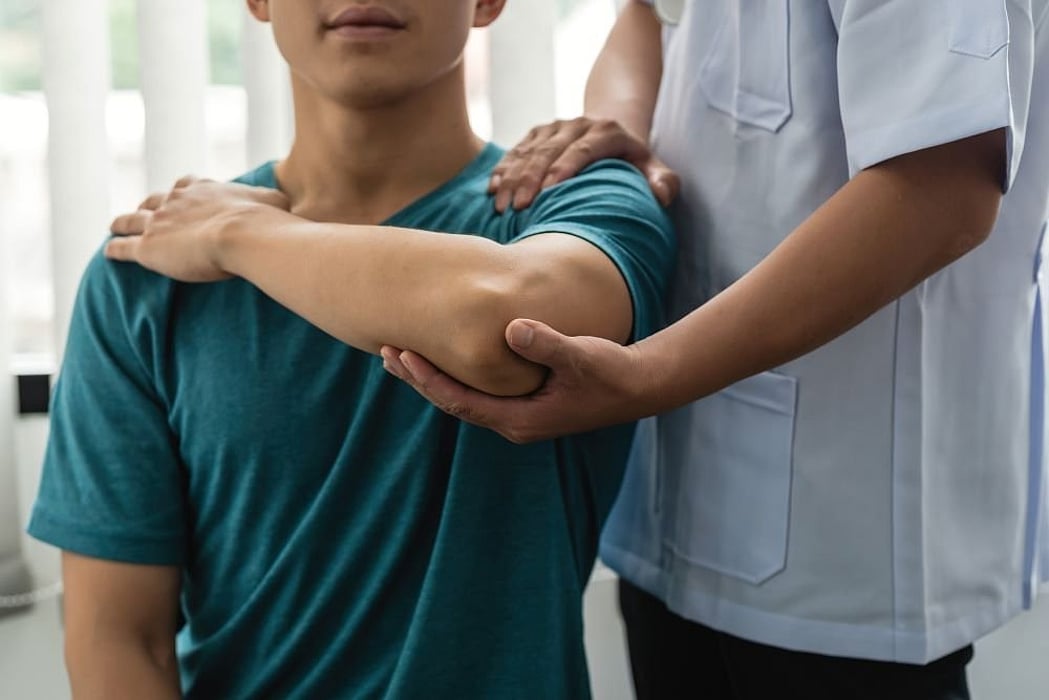 FRIDAY, Oct. 20, 2023 (HealthDay News) -- People who use wheelchairs are nearly three times more likely to experience hospital readmission following total shoulder arthroplasty (TSA) versus individuals undergoing TSA for rotator cuff tear who do not use a wheelchair, according to a study published online Sept. 6 in the Journal of Clinical Medicine.
Kevin Prabhu, from the UT Southwestern Medical Center in Dallas, and colleagues investigated complications following total shoulder arthroplasty (TSA) in wheelchair users. The analysis included administrative data from 869 patients who underwent TSA with a concurrent diagnosis of a rotator cuff tear and used a wheelchair and 869 patients who did not use a wheelchair.
The researchers found that the rate of readmission in wheelchair users was greater than that seen for patients not in wheelchairs (24.05 versus 9.55 percent; odds ratio, 3.00). Patients in wheelchairs had higher rates of both complications and comorbidities. In the wheelchair population, readmission after TSA was more likely among patients with osteoarthritis, pulmonary heart disease, rheumatoid arthritis, and hypertension.
"Our research findings have illuminated critical disparities in surgical outcomes for wheelchair users undergoing total shoulder arthroplasty," lead author Yen-Sheng Lin, Ph.D., also from the UT Southwestern Medical Center, said in a statement. "These insights emphasize the need for tailored preoperative assessments, specialized postoperative care, and informed decision-making discussions for this patient population."
Related Posts
LUNES, 19 de septiembre de 2022 (HealthDay News) -- Un nuevo estudio sobre la...