Discrimination Linked to Frailty in African American Cancer Survivors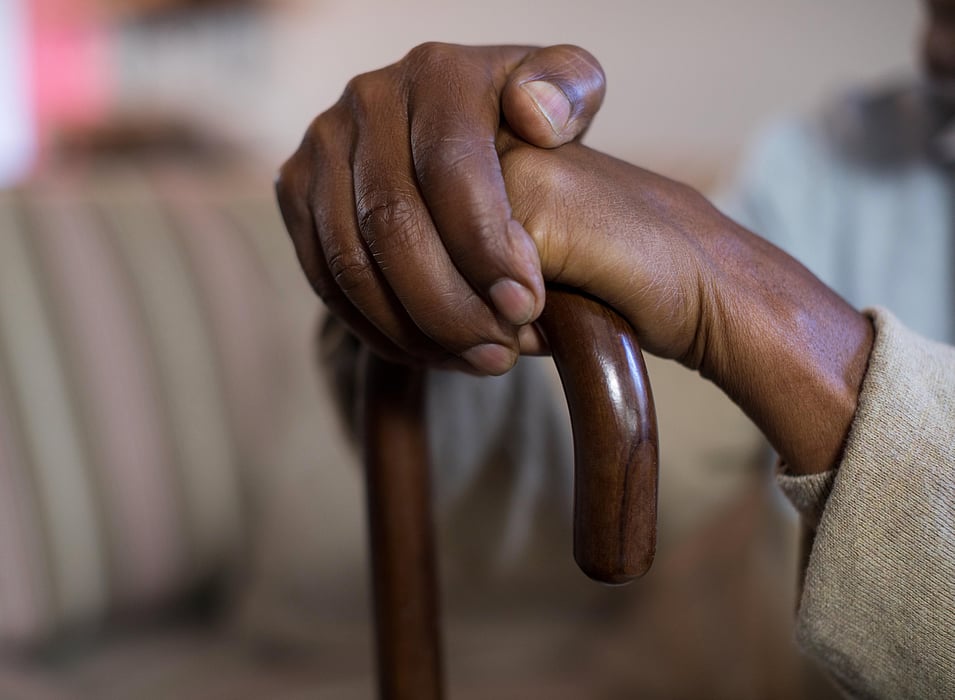 MONDAY, March 20, 2023 (HealthDay News) -- Among African American cancer survivors, experiencing discrimination is associated with deficit accumulation, according to a study published online March 20 in Cancer.
Jeanne S. Mandelblatt, M.D., M.P.H., from the Georgetown Lombardi Comprehensive Cancer Center in Washington, D.C., and colleagues conducted a population-based sample of 2,232 African American cancer survivors aged 20 to 79 years at diagnosis, enrolled within five years of breast, colorectal, lung, or prostate cancer (787, 227, 223, and 995 patients, respectively) between 2017 and 2022. Aging-related disease and function were measured with a deficit accumulation index (<0.20 is robust; 0.20 to 0.35 is prefrail; and ≥0.35 is frail). A discrimination scale was used to assess whether participants had ever experienced major discrimination, with seven type of events assessed. The association between discrimination and deficit accumulation was examined.
The researchers found that 63.2 percent of the survivors reported ever experiencing major discrimination, with an average of 2.4 discrimination events. Of the participants, 24.4 percent had deficit accumulation scores considered robust. Survivors with four to seven types of discrimination events compared with zero to one had a large, clinically meaningful increase in adjusted deficits, with a consistent pattern seen across cancer types.
"Our results indicate that after considering the effects of traditional factors on poor health -- such as income, education, and types of cancer treatment -- discrimination was significantly linked to frailty independent of the other variables," a coauthor said in a statement.
One author disclosed financial ties to Ryne Bio.
Abstract/Full Text (subscription or payment may be required)
Related Posts
WEDNESDAY, July 6, 2022 (HealthDay News) -- The COVID-19 vaccination program in...