Acupuncture, Acupressure Beneficial in Gynecologic Cancer Surgery Setting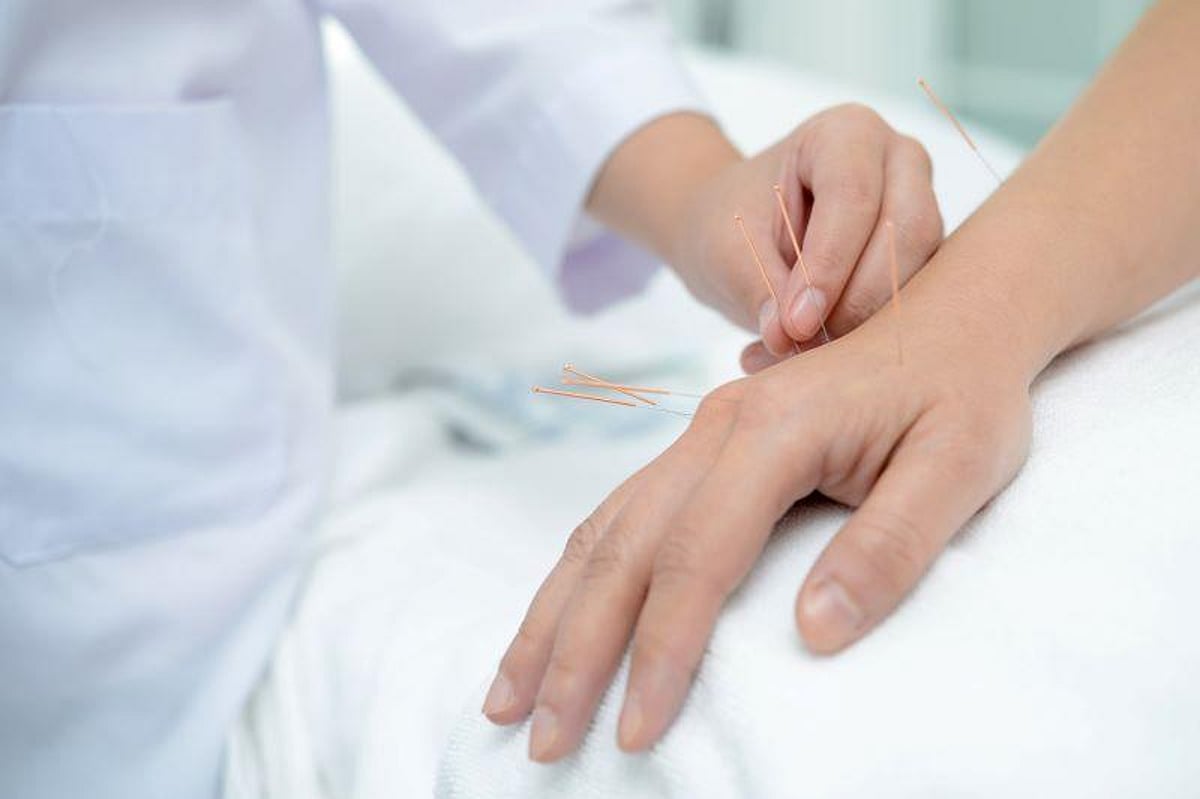 TUESDAY, Jan. 17, 2023 (HealthDay News) -- Preoperative touch/relaxation and intraoperative acupuncture treatments are effective for reducing anxiety and pain in the gynecological oncology surgical setting, according to a study published online Jan. 17 in Cancer.
Eran Ben-Arye, M.D., from Clalit Health Services in Haifa, Israel, and colleagues randomly assigned 99 patients undergoing gynecological oncology surgery to three groups: Group A received preoperative touch/relaxation techniques followed by intraoperative acupuncture; group B received preoperative touch/relaxation only; and group C (control) received standard care (45, 25, and 29 patients, respectively). The Measure Yourself Concerns and Wellbeing (MYCAW) and Quality of Recovery (QOR‐15) questionnaires were used to score pain and anxiety before and after surgery; Part B of the QOR was used to assess pain, anxiety, and other quality-of-life parameters.
The researchers found that compared with controls, treatment groups (A and B) had significantly higher postoperative QOR-Part B scores, including for severe pain and anxiety. Compared with controls, group A had between-group improvement for severe pain. The intervention groups had within-group improvement for QOR depression subscales. Group A had better improvement of MYCAW-reported concerns compared with group B.
"The inclusion of preoperative integrative medical touch and relaxation therapies for anxiety, along with intraoperative acupuncture for pain and other quality of life-related concerns, should be considered for patients undergoing gynecological oncology surgery," Ben-Arye said in a statement.
Abstract/Full Text (subscription or payment may be required)
Editorial (subscription or payment may be required)
Related Posts